Farm holidays in Dorf Tirol
A farm filled with tradition and passion
Farm holidays in Dorf Tirol near Merano – an exciting experience for the entire family. The farmhouse lies in the heart of our own farm land and is surrounded by approximately 4 hectares of orchards which are lovingly looked after by Rosmarie, Sepp and Philipp. Enjoy the perks of a car-free environment, where the kids can play in nature without worrying and the parents can relax. There are plenty of cosy corners and picturesque spots where our guests can unwind peacefully while spending an unforgettable holiday with their loved ones.

On our farm land, we grow four different apple varieties (Gala, Golden Delicious, Red Delicious and the new Cosmic Crisp) as well as several stone fruits and berries. Head over to our product corner and try our delicious farm products.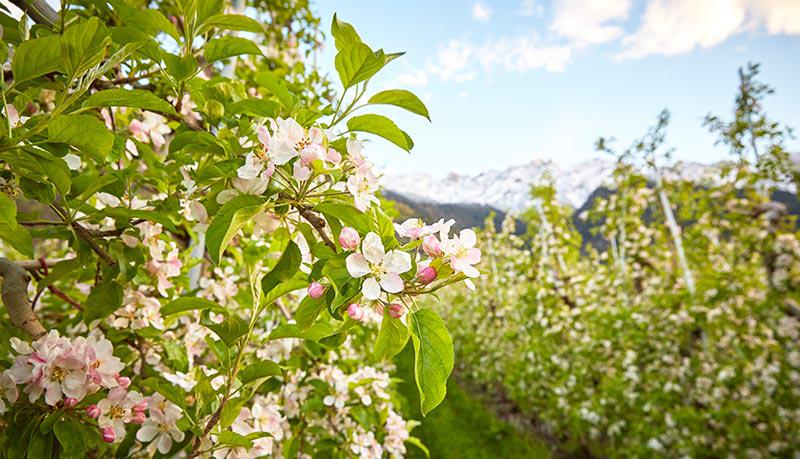 Spring at the Schattmair fruit farm
Spring at the fruit farm in Dorf Tirol is a very special time. Nature awakens and our apple, apricot and cherry trees are in full bloom. During this time, the land around the Schattmair Hof transforms into an endless sea of flowers. However, the picturesque landscape also means lots of hard work for us fruit growers. A late frost during blossoming could destroy the entire harvest. So it's crucial to keep an eye on the temperatures and activate the irrigation system in case of frost. Frost sprinkling allows farmers to cover the delicate flowers with a thin layer of ice and thus protect them from freezing temperatures. On one of our guided farm tours, Philipp will be happy to tell you everything about this unique technique.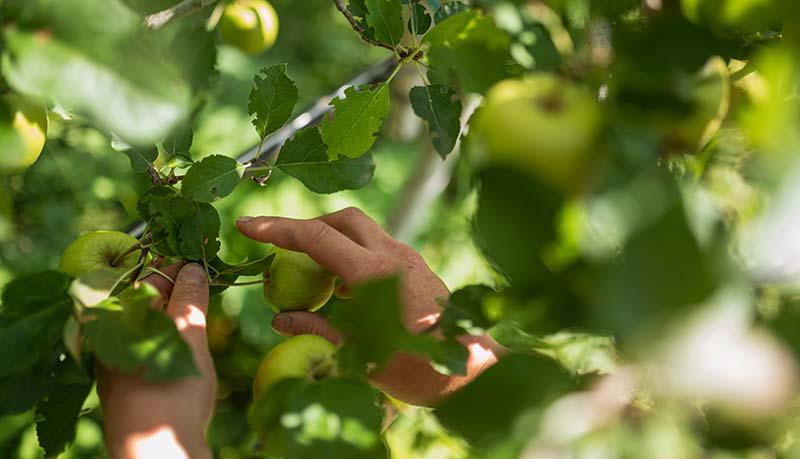 Summer at the farm
Summer is a pretty busy time too. We have to mow and mulch the grass, thin-out the apple trees by hand and occasionally spray them against pests. During the thinning-out process, we remove undersized and excess apples to allow the remaining apples to grow bigger and healthier.

Summer berries and stone fruit at the Schattmair Hof:
Raspberries, blackberries, currants, figs, cherries, plums and peaches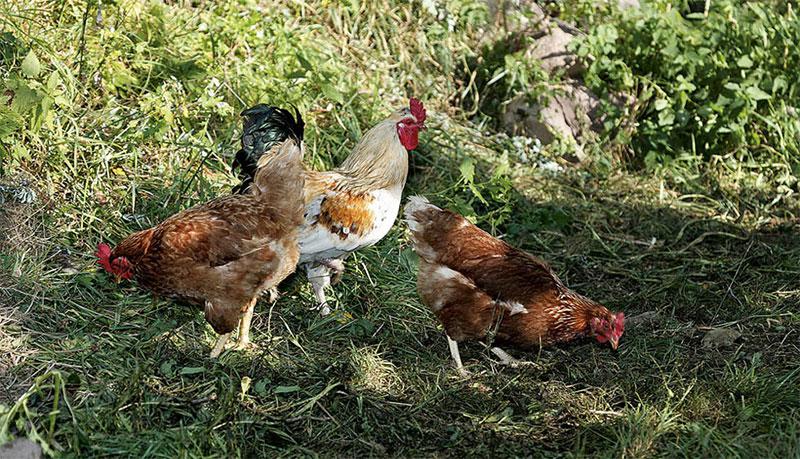 Animals at the Schattmair Hof
Our farm is home to Guinea pigs, chickens, a rabbit and a cat, which are all looking forward to some cuddles. Children are welcome to help feed the animals.
Every morning, our hard-working hens provide fresh eggs for your breakfast basket and our product corner, where they're available for purchase.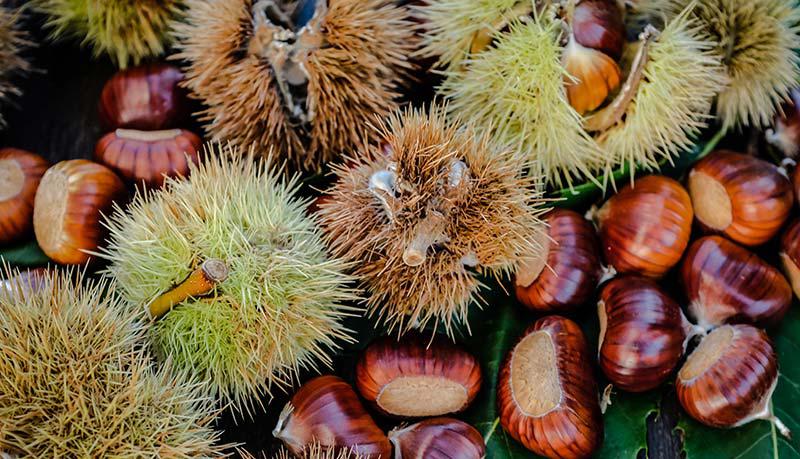 Harvest time in Dorf Tirol
In mid-August, when the apples glow in the brightest red, the harvest season starts at the Schattmair Hof in Dorf Tirol. The Gala variety is the first we pick on our farm. Straight after, we carry on with the Starking, Golden Delicious and Cosmic Crisp varieties. Walking through the scented apple meadows, surrounded by golden apples, is an unforgettable holiday experience. Pick a juicy apple straight from the tree and take a bite of fresh sweetness – you'll never taste anything like it!
You can also buy our fresh fruit from our product corner.

Harvest in autumn:
Apples, pears, persimmons, nuts and chestnuts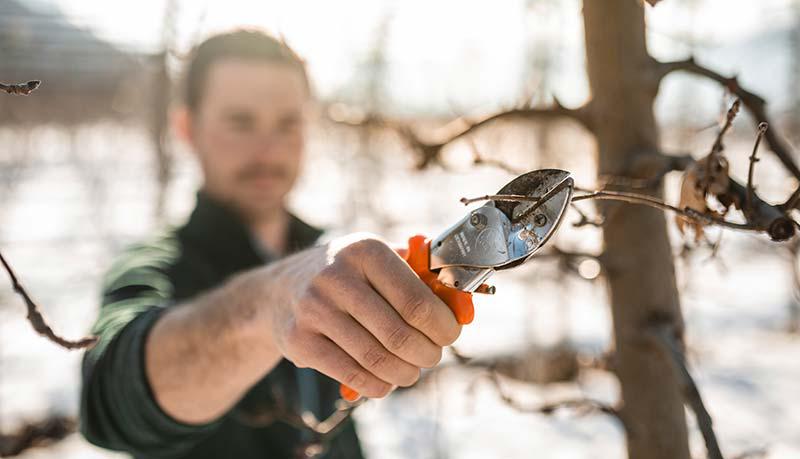 Winter at the fruit farm
All year around, fruit growers are challenged with a countless variety of tasks. Proper pruning in winter determines the yield and quality of the next harvest.

Young farmer Philipp will be happy to take you on one of the weekly farm tours and give you an insight into the daily life of a fruit farmer. We run farm tours all year round.