Tasty food from our farm
... unbeatable taste!
Of course, we offer many tasty farm products:

Freshly picked seasonal fruit and vegetables

Apple juice made from 100% South Tyrolean apples
(without preservatives or sugar)

Apple sauce

Fruit spreads and compotes

Fruit syrup

Herbs and herbal salt

House wines: Cabernet, Lagrein & Vernatsch

Pickled vegetables

Chutneys

Relishes

Fresh eggs from our happy chicken
You can find our farm products in the product corner in the foyer. Here you will also find helpful brochures, a bookshelf with a large selection of international literature as well as hiking guides and maps.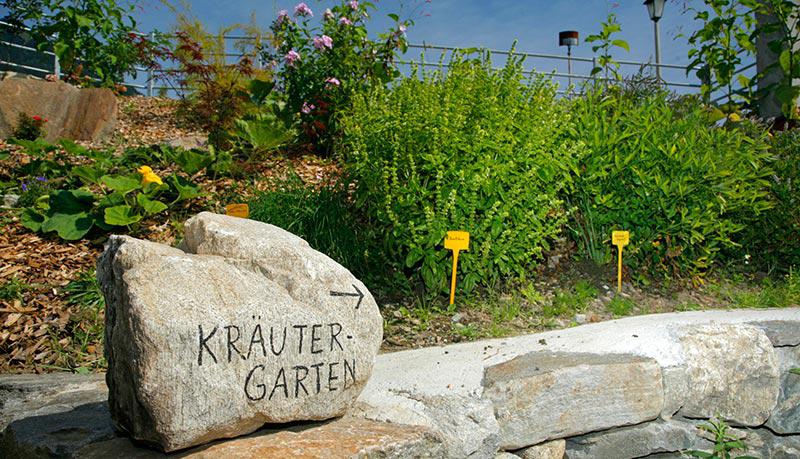 Aromatic herb garden
If you stay at our farm, you will spend your holiday in a natural setting and get a real taste of nature. All our guests are welcome to use our lovingly-tended herbal garden, where you can find many delicious herbs to add to your dishes: sage, parsley, chives, rosemary, lovage and many more tasty herbs.
Landlady Rosmarie uses our herb garden to make aromatic herbal salt, which is also available for purchase in the product corner in our foyer. She will tell you everything about the medicinal plants she grows in our garden. Chamomile, for example, is mainly used to fight stomach and intestinal deseases and inflammation.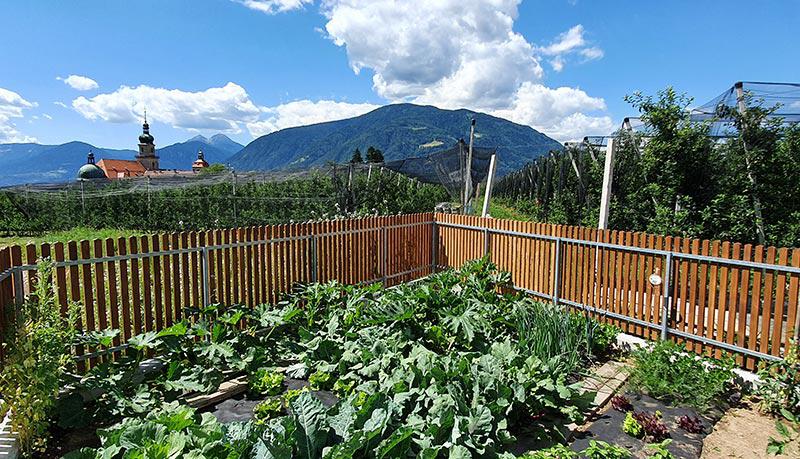 Farm garden
In the newly-set farm vegetable garden you will find all kinds of crunchy vegetables: leaf lettuce, cucumbers, courgettes, tomatoes, carrots and many other types of vegetables provide a colorful variety in our farm's seasonal vegetable garden.
You can also taste our vegetables in the restaurant of our pension Pichler/Anthea. Occasionally we sell our vegetables in our product corner.