Location & Arrival – Dorf Tirol
Plan your journey here
Getting to Dorf Tirol by car
1. From the A22 motorway, take exit 'Bozen Sud' and follow directions to Merano/ Bozen on the MEBO highway.

2. Follow the MEBO for approx. 28.5 km in direction Merano.

3. Follow road signs to Merano.

4. From Merano, follow directions to Passeiertal/Jaufenpass until the junction to Dorf Tirol.

5. From here, follow road signs on the green hotel route to Dorf Tirol (approx. 4.5 km).
The Schattmair Hof is on the left, approx. 250 m after the Johanneum.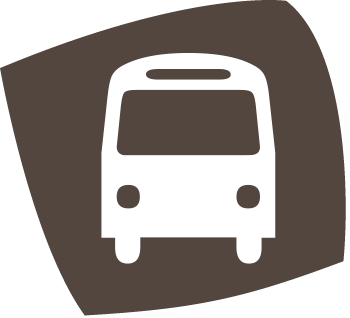 Getting here by bus - Meraner Land Express
Your comfortable bus service to Merano and surroundings. From Munich to Dorf Tirol and back on a luxury bus. Moreover, we offer a transfer service from the bus station to our guesthouse (and back); this service is included in the ticket price of the Meraner Land Express.

Your bus connection from Germany and Austria to Tirolo.
Dates and prices 2020: www.flixbus.com
Find all details & information here!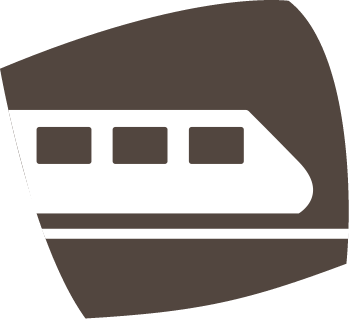 Getting here by train & bus
Travelling green – getting here by train or bus. Here you will find the right train connections to South Tyrol.

An overview of all of the train connections to South Tyrol can be found on trainline.com.

By train from Germany
www.bahn.de

By train from Austria
www.oebb.at

Info for guests arriving by bus or train: upon request, we'll be happy to pick you up at the bus stop or Merano train station free of charge!
Find all details & information here!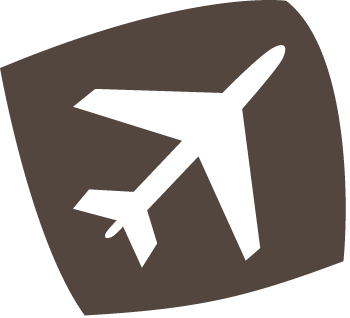 Getting here by plane
Every Sunday from May to mid-October! Direct flight from Cologne/Bonn to Verona including direct transfer to Dorf Tirol and return.

Flights to Milan
from the UK (approximately 3 hours' drive from Bolzano):
Ryanair from Stansted, London Luton, East Midlands, Bristol, Bournemouth, Manchester, Liverpool, Glasgow, Shannon and Dublin
easyJet from Gatwick, Bristol and Edinburgh

Flights to Innsbruck
from the UK (approximately 80 minutes' drive from Bolzano):
easyJet from London Gatwick, Liverpool, Manchester and Bristol

Car hire is available from all airports and hotels can arrange airport transfers for guest.
Details & information about flights can be found here!
Very close to our house ...
... spa town of Merano, which is only 6 km away
... and the provincial capital of Bolzano, which is 35 km away
... next bus stop is at 900 m
…Shops and grocery stores, just 800 m
…Restaurants & Cafes, just 800 m
Grocery stores nearby
Despar - Seminarstrasse 6
Opening times
Mon - Fri: 7:30 a.m. - 1:00 p.m.; 3:00 p.m. - 7:00 p.m.
Sa: 7:30 a.m. - 1:00 p.m.

Groceries & Newspaper Pirpamer - Haslachstrasse 1
Opening times
Mon - Fri: 7:30 a.m. - 6:30 p.m.
Sa: 7:30 a.m. - 6:00 p.m.
Sun: 7:00 a.m. - 12:00 a.m.
(Opening times may vary depending on the season.)